Are you struggling to
effectively communicate
your value?
Future driven organizations harness the power of video and virtual programming to meet the needs of your clients and organizational members.

Is your programming – live or virtual – falling flat?

Are you struggling to capture leads or expand your team?

Are you struggling to stay relevant in changing times?

Are your current videos outdated?
We are
Primeau Productions
Founded in 1984 in Rochester Hills, Michigan, Primeau Productions is a video production company now headquartered in Greenville, SC that has become recognized as a leader in using video to grow business. We are a world-renowned video production and marketing company producing video content for marketing campaigns, trade shows, training, education, websites, TV campaigns, and virtual events.
Primeau Productions works with many people and businesses around the world. It is our belief that like attracts like – our clients are drawn to use because of our creativity and our 'above and beyond' customer service. It is our goal to always impress our customers. Impressing clients has been our passion all these years. We don't like to brag, but our clients do!
We have a recipe for success we use to produce, publish, and promote. YOU alone know your industry best, and once we understand your gifts, we can explain them to the world for you using the power of video. We create to captivate, and our goal is to design a video and video marketing plan that engages and converts your prospects into customers.
Best said, "We Bring Imagination to Life!"
Our goal is to
grow your business
using video and virtual presentations.
Here's our proven process:
Through our consultative pre-production process, we understand your business needs so we can create an effective solution.
The goal is to create content that meets your objective through the power of video and virtual production.
We will work with you to develop a plan to grow your business using video or meet organizational needs with virtual production.
Whether Virtual Event Production or Video Creation, our clients make it clear that we deliver! Check out some of what our clients have to say below.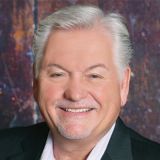 Steve Gilliland
Hall of Fame Speaker
As a professional speaker, video is essential for marketing and has a high impact on meeting planners' decision-making. For that reason, Primeau Productions is my "go-to" video production company. They have no equal when it comes to state-of-the-art technology and creativity. They have been an invaluable asset in building and maintaining my speaking career.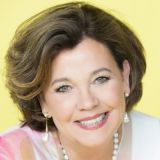 Jane Jenkins Herlong
Hall of Fame Speaker
Chuck Gallagher and his team at Primeau Productions helped me craft wonderful keynotes, virtual demos, and webinars for several clients. One of the greatest perks is that Chuck was there to rescue many of us who had no idea what to do when Covid-19 hit the speaking industry. One of the best decisions I made was to work with Primeau Productions since they deliver first-class video projects that keeps speakers busy. Plus, you get to meet Sophie the wonder cat.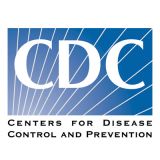 Center for Disease Control
Great Program. This was an absolutely phenomenal course! My regret is that I couldn't write fast enough to jot down all of the great pieces of information so I can review them over and over again. If I didn't have other meetings, I would have tried to sit through the second session! Very inspiring and worthwhile. I hope you will offer additional courses offered by Steve Gilliland and produced by Primeau Productions.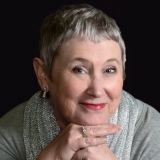 Cathy Fyock, CSP
The Business Book Strategist
Chuck Gallagher is such a pro! He and his team at Primeau Productions make time in the studio not only productive but fun! Primeau doesn't just simply shoot the footage you want; they actively work as co-creators to help you develop the visual branding you need to grow your business. I love his strategic view and their vision for what can be. I highly recommend Chuck and his team!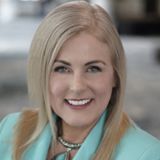 Mary Kelly, Ph.D. & CSP
Working with Chuck and the amazing crew at Primeau Productions is an absolute delight. They are helpful, professional, and they don't make you feel rushed. I was there for two and a half days, and it was worth the trip from Colorado. I feel like they are my partners in my business. They made gentle, helpful suggestions that made a difference in the final product. Chuck worked with me on one part of my program I was struggling with and, thanks to him, we figured it out. Because Chuck is also a speaker and performer, he understands what resonates well and what looks good for audiences. I love that the final products look so great!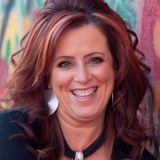 Kelly Swanson
When my one-woman show was set for its stage debut I considered how I'd capture the moment. Chuck and his team at Primeau set a vision for the recording of the show that I hadn't considered. Am I glad they did! The outcome was beyond my wildest dreams. They say they "bring imagination to life," and that is true. From virtual conferences to my show, from keynotes to a full production series, the team at Primeau Productions has been by my side turning my creations into first-class Netflix-type productions. You couldn't ask for a better production partner.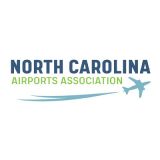 Lisa Edwards
North Carolina Airport Association
It was our first virtual conference, and the best thing we did was select Primeau Productions to produce it. Not only did they make it easy on us, but our audience was thrilled with the content and entertainment value. We'd gladly use Primeau Productions again.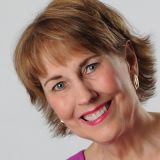 Kay Frances, MBA, BS, CSP
"America's Funniest Stressbuster"
I had the great privilege of visiting Chuck and his team at their state-of-the-art studio to do a pre-recorded presentation for a national conference. All I can say is WOW! They are so professional and easy to work with. Oh sure, a lot of people have broadcast-quality studios, but what separates Primeau Productions from all the others is that they understand the unique needs of professional speakers. After all, Chuck is a nationally renowned keynote speaker!! Their creativity is unmatched, and my client was absolutely thrilled with what they did for my presentation. They truly deliver the "WOW" factor. And, the added bonus? They are reasonably priced! Well worth the trip to South Carolina! If you want more than the typical talking head webinar with the bookcase and potted plant in the background, Primeau is for you!